In April 2022, we welcomed French artist Crystal Murray, in writing residency with producers Mont Jake, Elliot Berthault and Blakey to begin a new and highly anticipated project.
Crystal Murray is an exciting new artist who continues to surprise. Behind her colourful universe lies a boundless creativity and ambition that promises her an incredibly bright future. At only twenty years old, she aspires to break the established codes in the music industry and to stand out on the French and international scene.
Two months after the release of her second EP, entitled Twisted Bases, Crystal is already preparing a new major project: her first studio album. More motivated than ever, she decided to start her first compositions at Flow Studios during a week-long writing residency.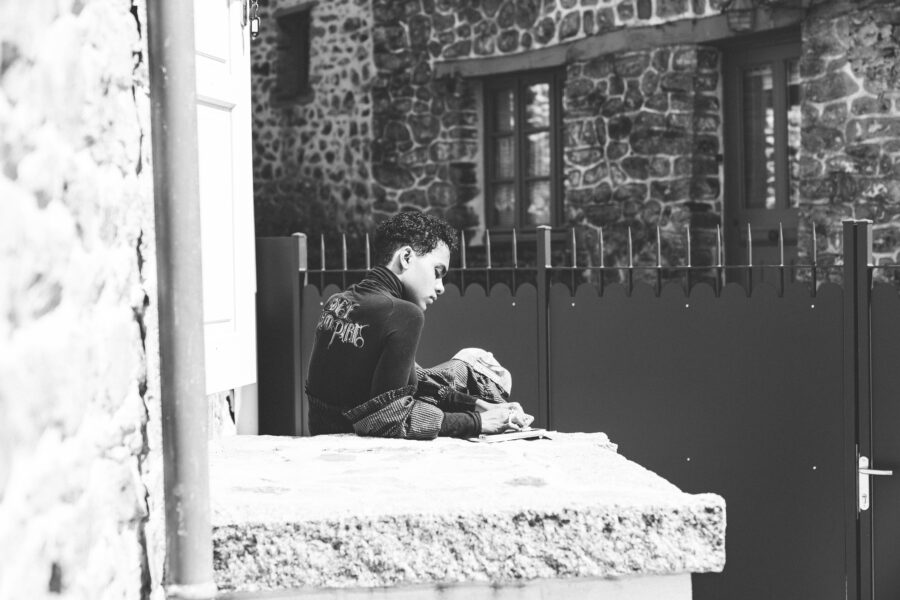 Initially, Crystal began working with London producers Mont Jake and Blakey, whose collaboration was particularly fruitful and natural. Thanks to their experience, they quickly understood the artist's intentions and didn't hesitate to experiment and workshop sounds together.
The writing sessions took place throughout the week with a disconcerting simplicity, punctuated by custom-made gourmet meals and walks through the charming village of Chailland. It was a change of scenery for the young Parisian who usually lives at a hundred miles an hour: "I always find it hard to concentrate in my city; everything goes so fast that it's always very difficult to take the time to think about the sound I want to make and the things I want to say. The week I spent at Flow Studios really made me realize how to focus on my sound. Even though it's very produced and electronic, I was able to concentrate on the melodies and the words, without worrying about Ableton."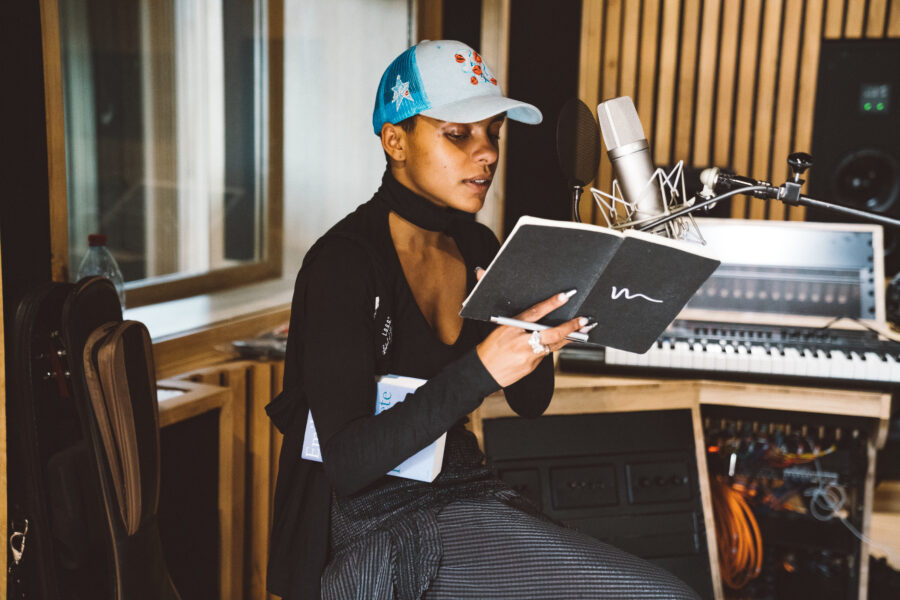 In the middle of the week, the team was completed by Elliot Berthault, french producer and member of the group Rendez-Vous, with whom Crystal has an existing collaborative partnership with. Together they recorded vocals and finalised tracks for her new album in front of the lens of the talented Titouan Massé, who specialises in photographing musical events.
A total of six songs were completed during this week of residency. A joyful and motivating start for Crystal, who now wishes to spend time composing under the Portuguese sun.
A big thank you to Crystal Murray, Mont Jake, Blakey, Elliot Berthault and the Because Music & Publishing team for sharing these beautiful moments together!